Project Details
Location: Chilliwack, BC
Year: 2018
The catenary spanning the Vedder River in the Blue Heron Nature Reserve was nearing end-of-life and in need of replacement. Delaying its replacement could have jeopardized the essential communication services it carries and posed a threat to public safety. We were called in to provide an effective and long-lasting solution and we had to work quickly—the project needed to be completed prior to the blue heron migration season.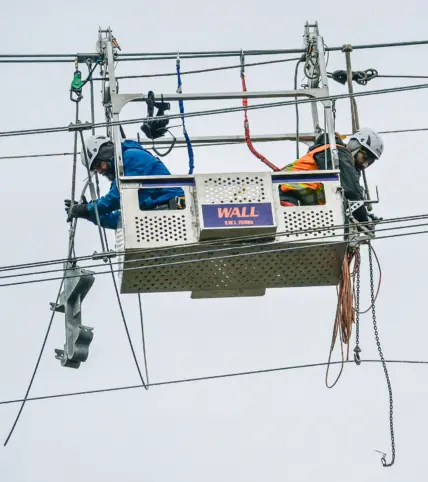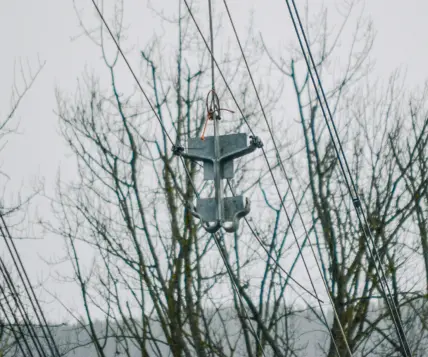 The Process
Building Stronger Connections
Our team was brought on as the communications experts, liaising with the structural engineering team to ensure the feasibility of the design. Our first step was to build new anchor systems to temporarily stabilize the existing catenary. Next, we built a new catenary adjacent to the existing one and, over several months, we transferred the communications cables and ensured everything was running smoothly. Finally, we deconstructed and removed the older catenary.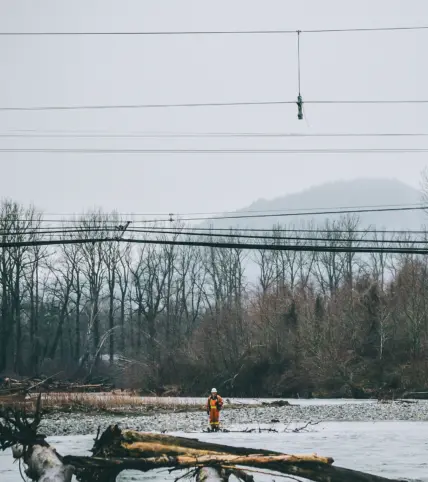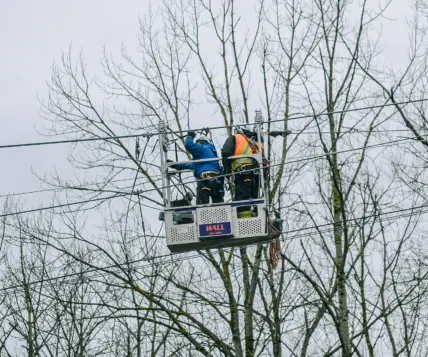 The Results
Re-Establishing Reliable Communication
This project represented a technical achievement, as the Blue Heron catenary is one of the last remaining catenaries in British Columbia and required expertise in carrying over the network from one structure to the other. In addition to completing the project on a tight schedule, we were also able to prevent any environmental harm.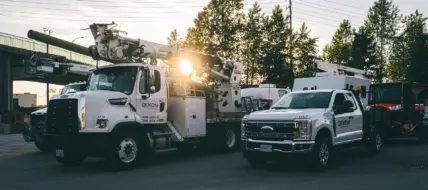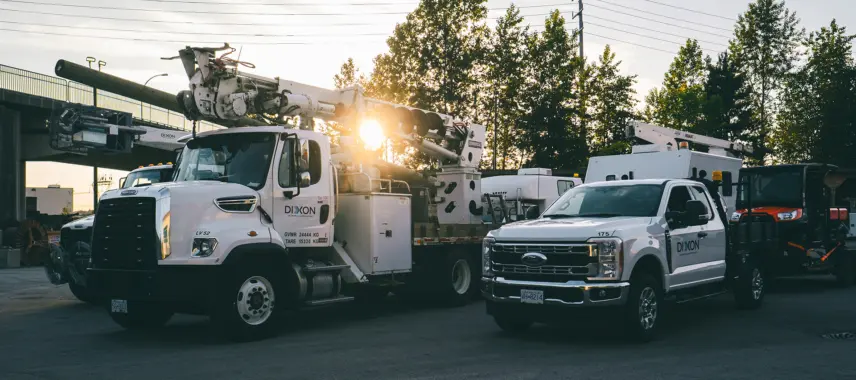 Join Our Team of Professionals